Book Launch Event Author Website
About this book launch project
This was an urgent project for a book launch web page and an author website. Working with the client over email and phone, we completed the project in a day. The website includes links to order the book, details of the Book Launch event on Zoom, including a useful countdown timer. Descriptions of the book and the author, as well as book reviews, and a form to register for the launch event.
The Home page consists of a series of panels. The first panel shows the book cover and provides buttons for purchasing the book and an invitation to join the book launch.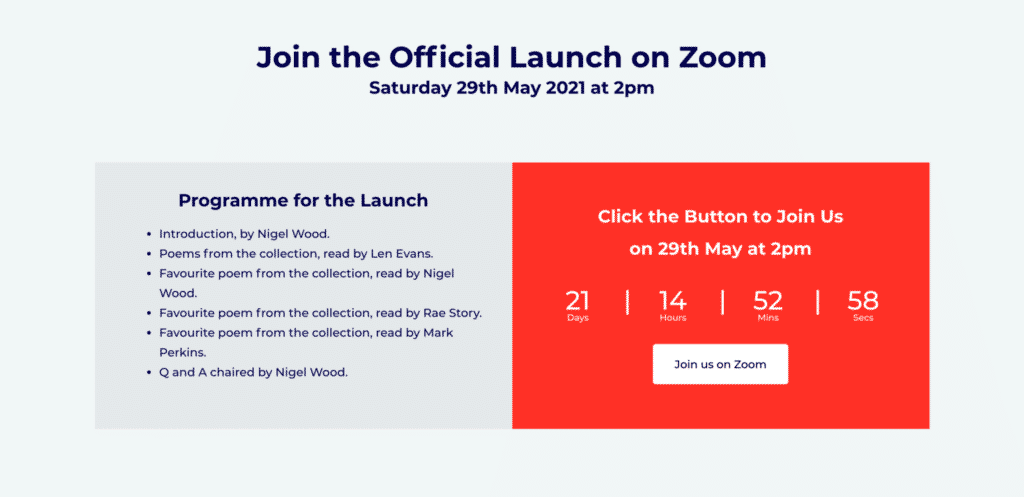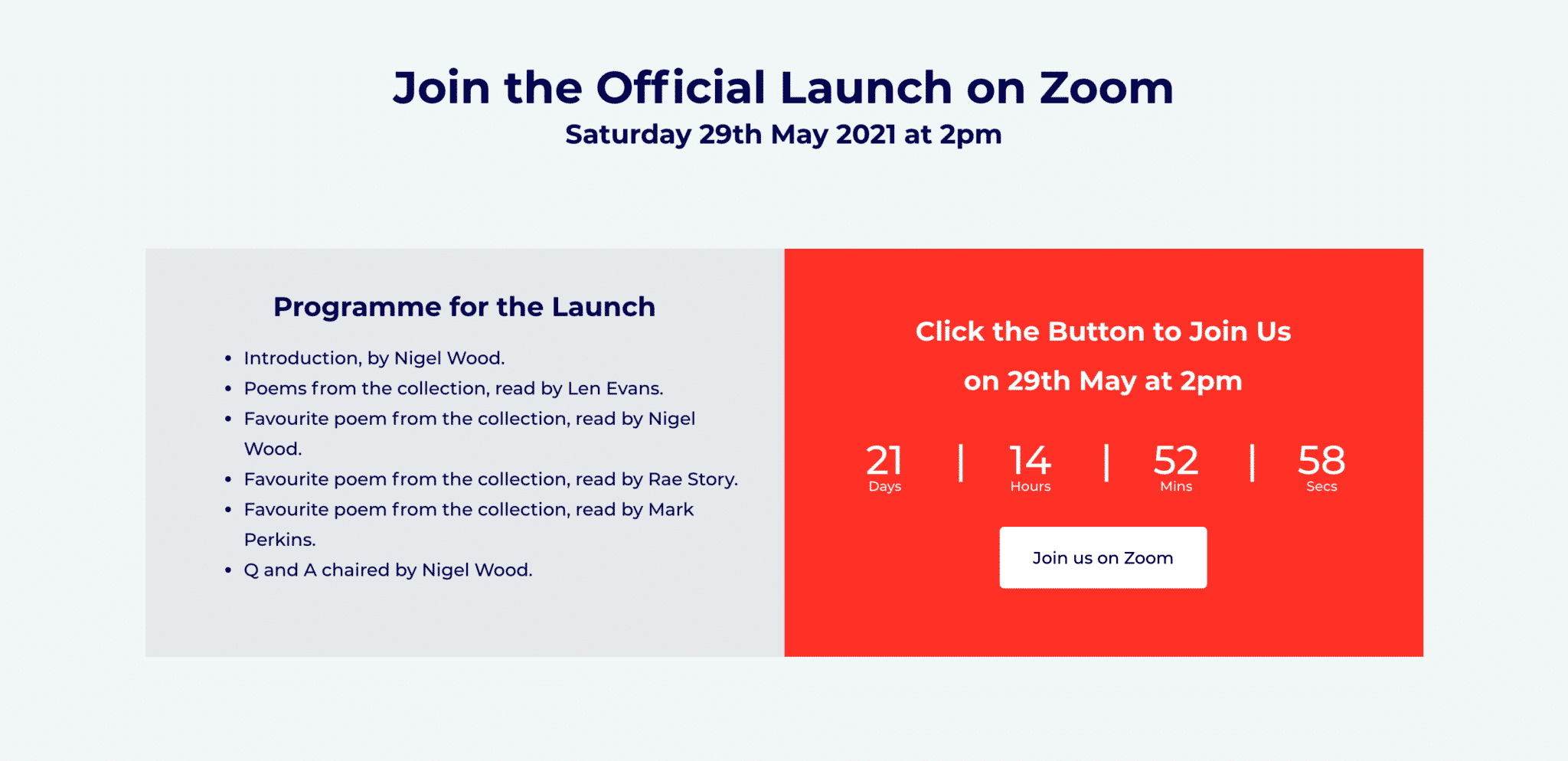 The second panel describes the Book launch including the draft programme for the launch afternoon, date and time and a useful countdown timer to quickly indicate the remaining time until the launch event. As the event is taking place on Zoom there's a button to join the scheduled Zoom session.
The next two panels provide more details about the book, and about the author. This is followed by two reviews of the book.
The final panel, which is a Call to Action, displays an invitation to signup to the email list for the book and receive details about the launch event including the link to the Zoom session.
This simple launch page provides the backbone for a full author website. After the launch, the page will be adjust to become a landing page for the book, and a video of the launch event will replace the event details panel. The remaining pages for the website, which will be completed later in the project, will display the author's other publications, with purchasing links, and provide an author blog as well as an email opt-in form for subscribers. This website, when connected with the author's social media accounts will provide him with a complete Author Platform.
Interested in working together to build
Your Author Website?