Working Together
Where do i start?
It's probably easier than you think. The starting point for an academic website is usually either your cv, for a personal academic website, or a project proposal, for a research project website. That's all I need to start building a website for you. Of course we can discuss design ideas and incorporate additional content as we go along. To get started, drop me an email using this Contact Form. I'll discuss it with you and give you a price for the website up front so there are no hidden surprises. I've also written some articles about owning a personal academic website which you may find useful.
How will we communicate?
However suits you best. I communicate with different clients in different ways. Some clients like an initial video call and so I set that up using Zoom or Jitsi, or alternatively an initial phone call. From thereon the majority of clients like to work primarily over email and that works very well.
How will we proceed with creating the content?
I will guide you through the whole process from start to finish in a step-by-step fashion. I use a combination online forms, guides, and templates to make it easy for you to gather the content you need for each page of your website. I'll give you suggestions and tips for content and advise and help in selecting appropriate images for your pages.
How much of my time will be needed for the web design process?
Not as much as you may think. For example, for a personal academic website, I can work mainly from your CV for the information about you that I need to build your website pages. Of course I'll need a bit more information. However, I use a simple form to gather the content I need from you. It means you know exactly what information I need, and it makes it easy for you to get it to me. I also make it easy for you to send me images and files for your website.
At two stages in the design process, as well as when the website is ready to go live, I'll need you to look over my work and give your approval, but it's quickly done – and it's fun.
Will you work according to my schedule?
Yes, always. I know academics are usually incredibly busy, particularly at certain times of year. i always work to fit in with your schedule. Some web design agencies can be very strict with their schedules, will not start a project until they have every last piece of content they need, and will impose fines or additional fees to "restart" a project if there has been a delay in a client submitting content. I always work at the speed that my client is comfortable with.
Will you show me how to use WordPress and update my website?
Absolutely. When we agree to work together I give you full free access to my WordPress Playground. This is where you can watch a series of short training videos about the WordPress dashboard, adding content (posts, pages, news, publications, images, video etc) to your website, editing your content, and so on. At the same time you have a demo website that you can use to practice creating and editing your content, safe in the knowledge that you can't break anything. Within two or three hours you'll have got the hang of it and you'll be well prepared to make updates to your new website as soon as it's ready. And of course if you take out my site care plan, I'll always be on hand to answer any questions, or to upload new content for you.
Billing
How can I pay for my web design work?
I provide flexible options to pay for your web design work or site care plan. You can pay by bank transfer in your own currency, debit or credit card, PayPal, Apple Pay and GooglePay. If you want to pay for your website through an invoice to your University or other institution, I can set that up too.
Can I use grant funding to pay for my project website?
Yes. If you want to pay for your website through your University or other institution, I can provide them with the documentation they need to produce a Consultancy Agreement that covers my work for you. Documentation I provide includes: Estimate of the costs of the work to be done; Project Proposal; Terms and Conditions; Tax forms (e.g., IR35 Review for HMRC; IRS Form W-8BEN) and Certificate of Professional Indemnity Insurance. You can just leave it to me to liaise with your institution.
What results will I get?
Will you use shared hosting for my website?
No. Shared hosting is where your website is hosted on a server, which it shares with several hundred other websites. It is often used by DIY website owners as it is cheap. However, it's also slow and unreliable. I use Cloud Hosting. This means your website is kept in its own separate container on a Virtual Private Server, away from other websites. This makes your website much faster, more reliable, and more secure.
How fast will my website load?
How fast a webpage appears depends in general on how far the visitor is from the website, and how much data is on the web page. I use Cloud Hosting and server caching in combination with a Content Distribution Network (CDN) to ensure your website page loads quickly even for a visitor from the other side of the world. Typically a visitor connects to your website within a 10th of a second locally, and in half a second from another continent. I also optimise the data on your webpages so that even complex pages display quickly. Take a look at this case study for more details and comparisons.
Security
How do you protect my website against attacks and hacking?
Every website is attacked numerous times every day and no website is 100% protected from being hacked. But there is a lot that can be done to mitigate the threat without resorting to enterprise level solutions. Here below are some of the precautions I take. Note these are provided for clients who take out my Website managed hosting and site care plan. To date none of my client websites on this paid plan has ever been successfully hacked.
It starts with the server. I host my clients' website on professionally maintained, containerised, cloud web hosting servers so that each website is isolated from other websites on the server. This provides much more security than standard shared hosting in which hundreds of websites share the same server space. In addition the servers have a suite of security and firewall software installed to provide security at the server level.
Secure connections. All my client websites come with an SSL certificate installed to certify that all connections to the website are forced through secure SSL/TLS layers to protect against the hijacking of connections. This is seen if you click on the little padlock in the address bar when you view a webpage)..
Regular updates. Most WordPress hacks are due to the failure by the website owner to perform security updates promptly to the WordPress core and to additional plugins. I actively monitor all my clients' websites and install updates on their behalf as soon as they are needed.
Multiple backups. Backups can be used to restore a hacked website quickly. From day 1 of your website build I take full backups of your site on daily, weekly and monthly schedules and I store these away from your website server in 3 different countries.
Security software. I install security software which hardens WordPress and protects the website against DDOS and brute force attacks, such as rogue attempts by bots to login to your site, by banning any repeat attempts and sources known to be bad. I install Honeypots and the Recaptcha system to protect your Contact Form from spam bots.
CDN protection. Academic websites typically have a global audience and I connect client websites to a CDN (Content Distribution Network) to ensure that their website loads fast for visitors irrespective of their geographical location. CDNs also provide an additional layer of protection for client websites by, for example, mitigating DDOS attacks before they ever reach the server hosting the website.
Will my website comply with GDPR?
Compared to a commercial website where credit card details are collected and all kinds of measures are taken to track our visits on the website and subsequently on the web and social media, our GDPR implications would be very small.
I normally install a statistics plugin so you can see if you wish how many visitors you get, which pages they visit, and which countries they are from. These are anonymized aggregated traffic data – no personal information is collected.
If you have an email subscriber opt-in form on your website, the subscriber's name and email would normally be stored on your website.
In order to comply with GDPR, there will be a link in the footer of your website to a Privacy page which describes what data is held by whom, for what purpose, and how the visitor can exercise their right to have any personal data deleted. There will also be a statement of cookies used on the website to collect anonymised data (such as traffic statistics, and for routine running of the website). We can also add a Cookie consent bar for first time visitors to the website.
When a subscriber completes the opt-in form, they will be sent an email to click a link and confirm their subscription before their data are stored on the website (double opt-in). Any emails you send to your subscriber list would include an unsubscribe link, or information on how they can unsubscribe from further emails, if they wish.
Hosting
Do you use green energy for your hosting?
I'm committed to running a climate positive business. This means that your website will be hosted in a data centre that is highly energy efficient and powered by 100% renewable energy. I purchase carbon offsets to compensate for emissions due to my business and Internet use, and ring-fence a percentage of my business income to support reforestation and other climate positive projects around the world.
In 2021, AcademicWebDesign has planted over a thousand trees through reforestation projects in Mozambique and Madagascar, and has contributed to rain forest conservation projects in Brazil and Guatemala, as well as a solar power generation project in India.
Where will my website be hosted?
The golden rule for website hosting is to host your website close to where your visitors are located. This ensures that your website loads very quickly for them, and they have a good experience of interacting with it. With an academic website, choosing a location can be tricky because academic websites typically have a global audience. After discussion with you about your audience, I host your website in one of six data center locations around the world that would be nearest to the majority of your visitors. I then monitor your website traffic, to confirm our choice, and move your website to another location if necessary. Depending on your traffic pattern, I may attach your website to a Content Distribution Network and use Edge storage as additional measures to ensure all your visitors receive the best possible experience.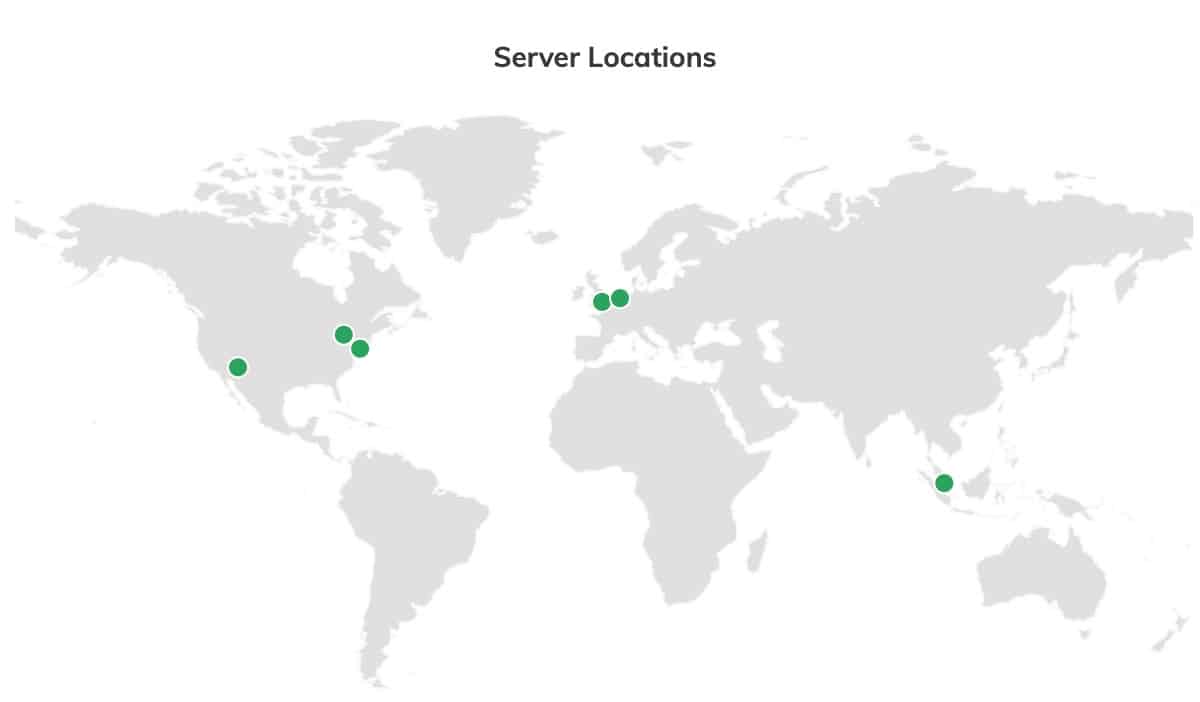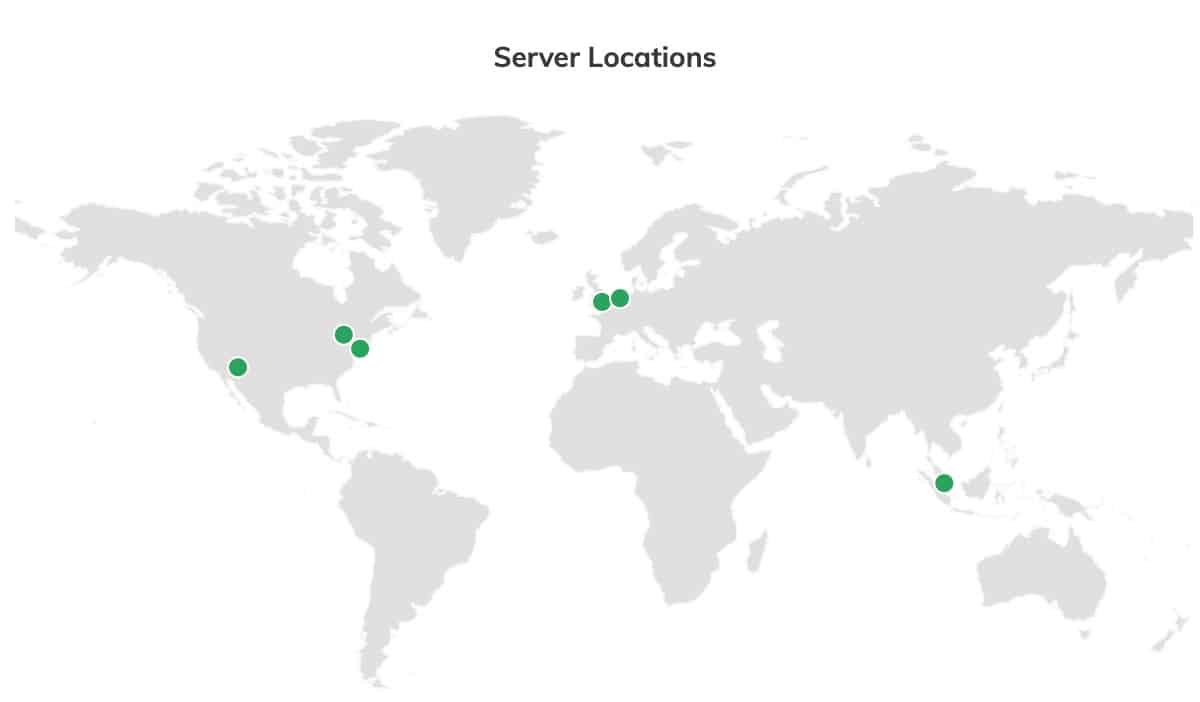 Interested in Working together?
Contact me to discuss your website
If you'd like to learn more about how I could help you realise your website, please click the button below and fill in my contact form.