These are some examples of Academic and Author websites I have designed for my clients. Click the Read More button for screenshots of internal pages and details of the client's requirements and my solutions.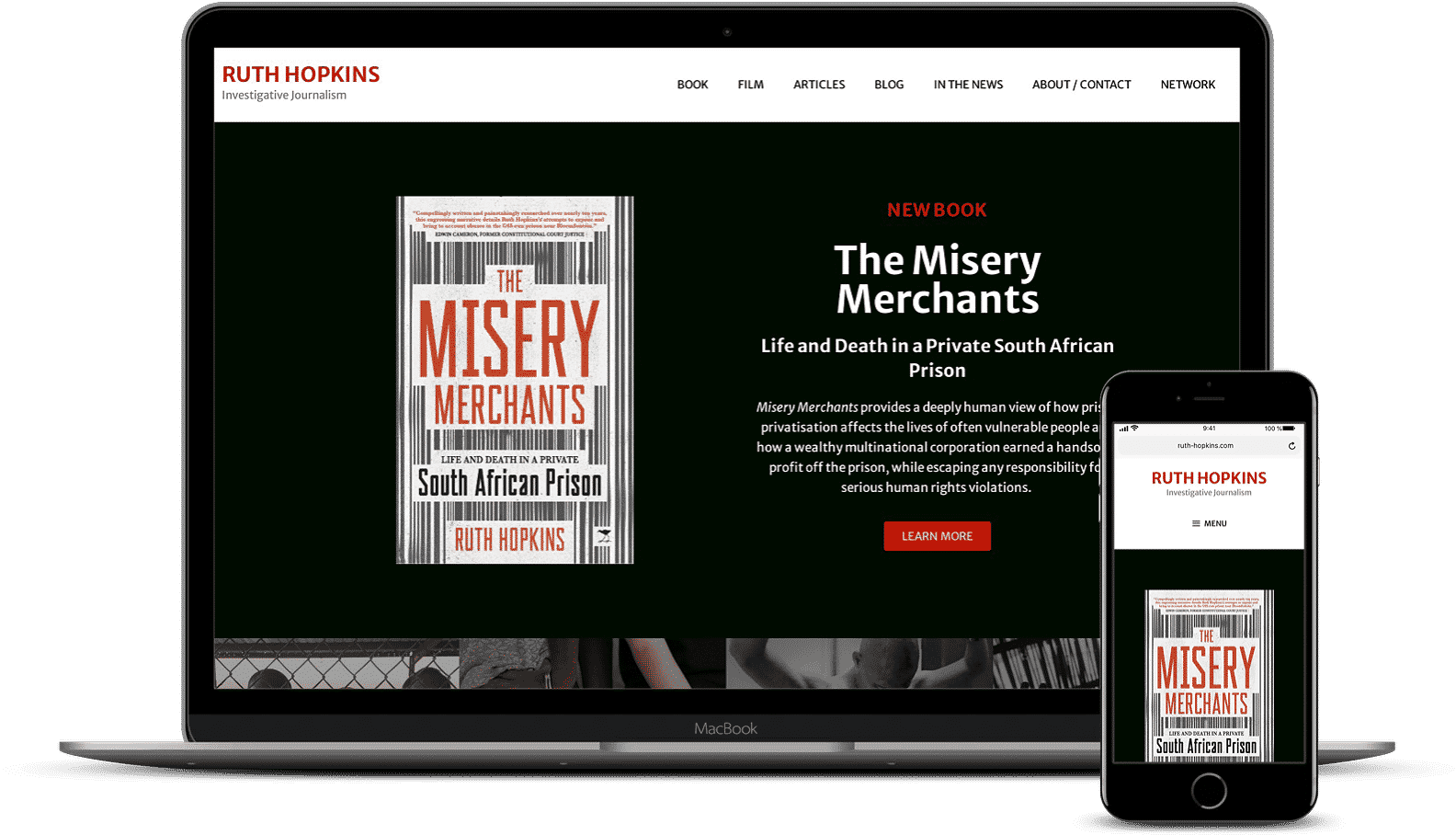 Ruth's an investigative journalist. She wanted a website to promote her latest book and film projects, and also present an archive of her published articles. We chose a strong, clean style, and a structure for all her work that was easy to browse.
Interested in Working together?
Contact me to discuss your website
If you'd like to learn more about how I could help you realise your website, please click the button below and fill in my contact form.