About this project
Sandra's a full Professor of Biological Psychology. She wanted a personal academic website to present her outreach activities alongside her research and publications. We chose a bold, magazine style design that headlined her latest activities on the home page, as well as her latest publications.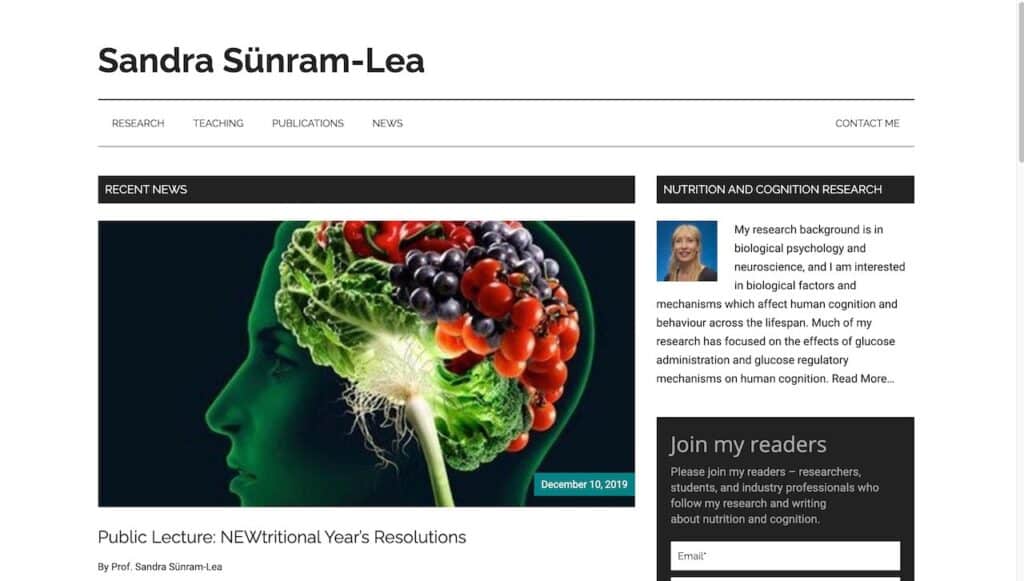 Internal pages of the website present a summary of her research and teaching, as well as a full list of her publications. Her cv formed a useful basis for quickly creating this content. We also create a news archive for past activities, an About page with biographical content, and of course a page with Contact details, and a contact form that forwards messages from her visitors to her email address.
Like all academics, Sandra has a global audience for her research, and it's important that her website loads quickly for visitors, regardless of their location in the world. I placed her website on a fast server in the UK, close to where she works, so that it's quick as well as easy for her to upload new content on her website. I then used CDN technology (normally used by the top performing websites) to store a copy of her website on secure servers on each continent around the world to ensure her global visitors get a fast response wherever they're located.
Interested in working together to build
Your Personal Academic Website?