MailerLite has just launched a new editor for their Email Newsletters, so it's timely to compare the editors for MailerLite and ConvertKit.
The two services could not be more different in this area. So it is a crucial aspect to review. Choose the wrong service and you're going to be frustrated and disappointed.
Comparing ConvertKit and MailerLite approaches to email newsletter design
So how do they compare? First, it's important to understand the different approaches to email marketing that these companies have. ConvertKit believes strongly in a conversational marketing strategy. Their aim is to make marketing emails appear more like everyday emails with the assumption that recipients are more likely to respond to an email which looks like the kind of email you get from a friend.
MailerLite is agnostic about this: sure you can send plain text emails in the same way, but they also give you the option to send full colour professional-looking newsletters. And you can mix and match the approaches. For example, you can send plain text emails to new subscribers in your on-boarding autoresponder series. And you can also send glossy-looking newsletters for specific broadcast campaigns.
The ConvertKit approach
So emails sent with ConvertKit – even broadcast newsletters – tend to look like this: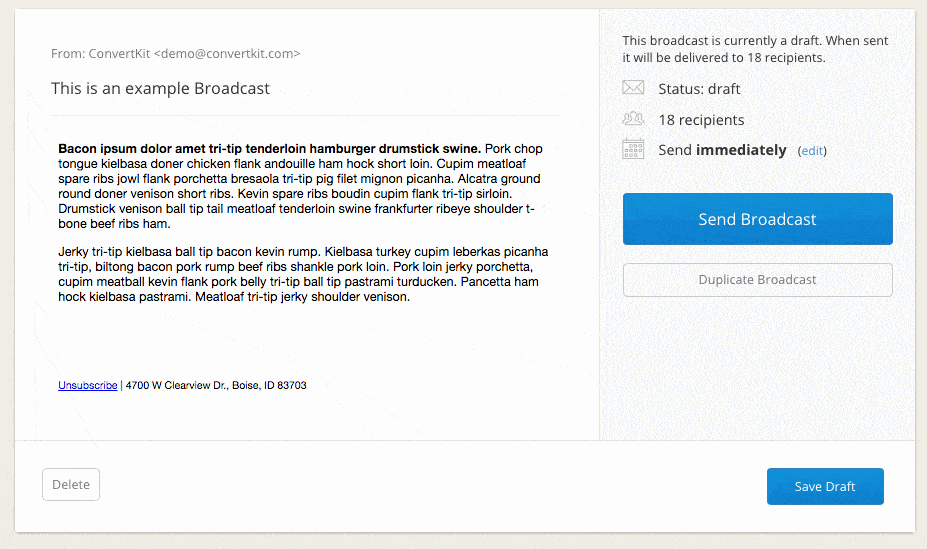 And the email editor you use to create them is a quite basic text-editor.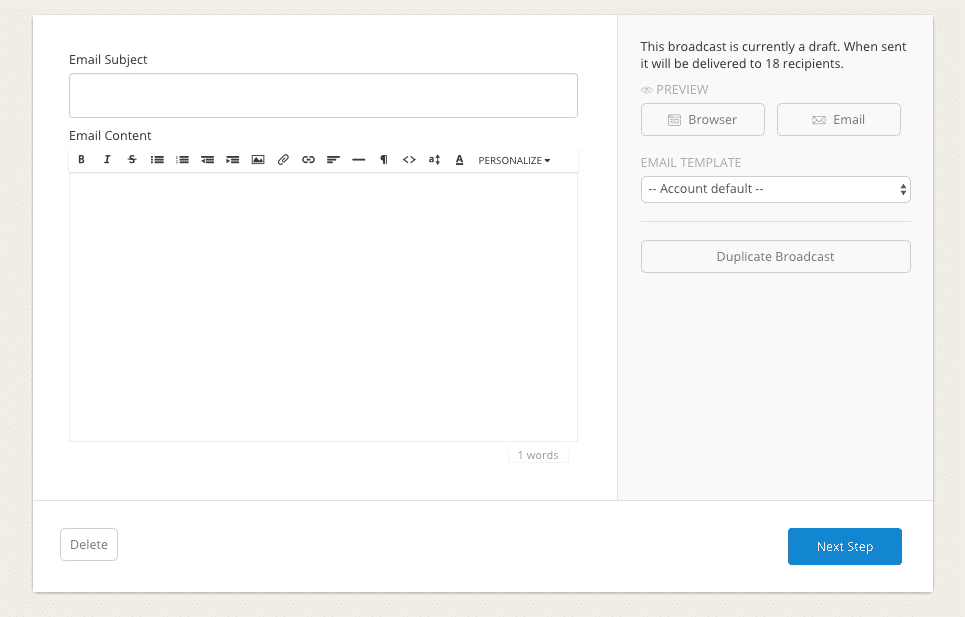 But you can use it to insert an image using basic formatting.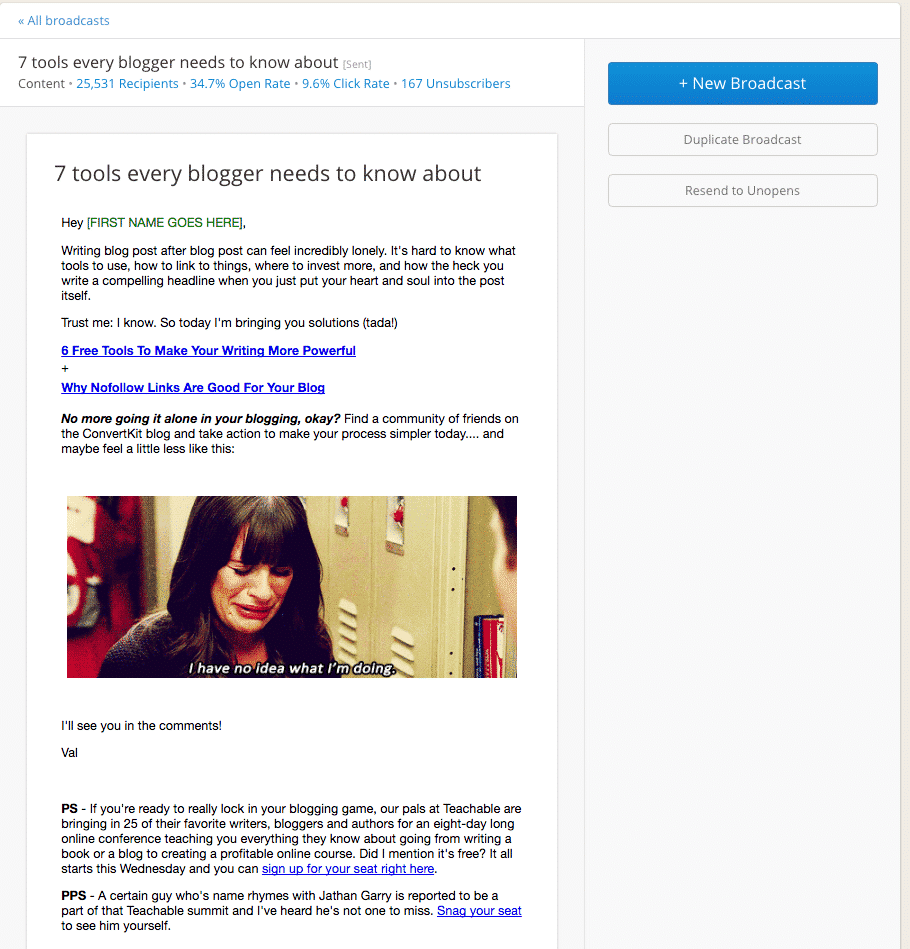 The MailerLite approach
MailerLite, on the other hand, takes a more flexible approach. It's possible to send email broadcasts that are just plain text, like ConvertKit, but they also provide more powerful options to enable you to send professional-looking email newsletters. In effect, they allow you to choose which kind of newsletter you want to send, and present you with an editor that is optimised for the particular type of email you'd like to send: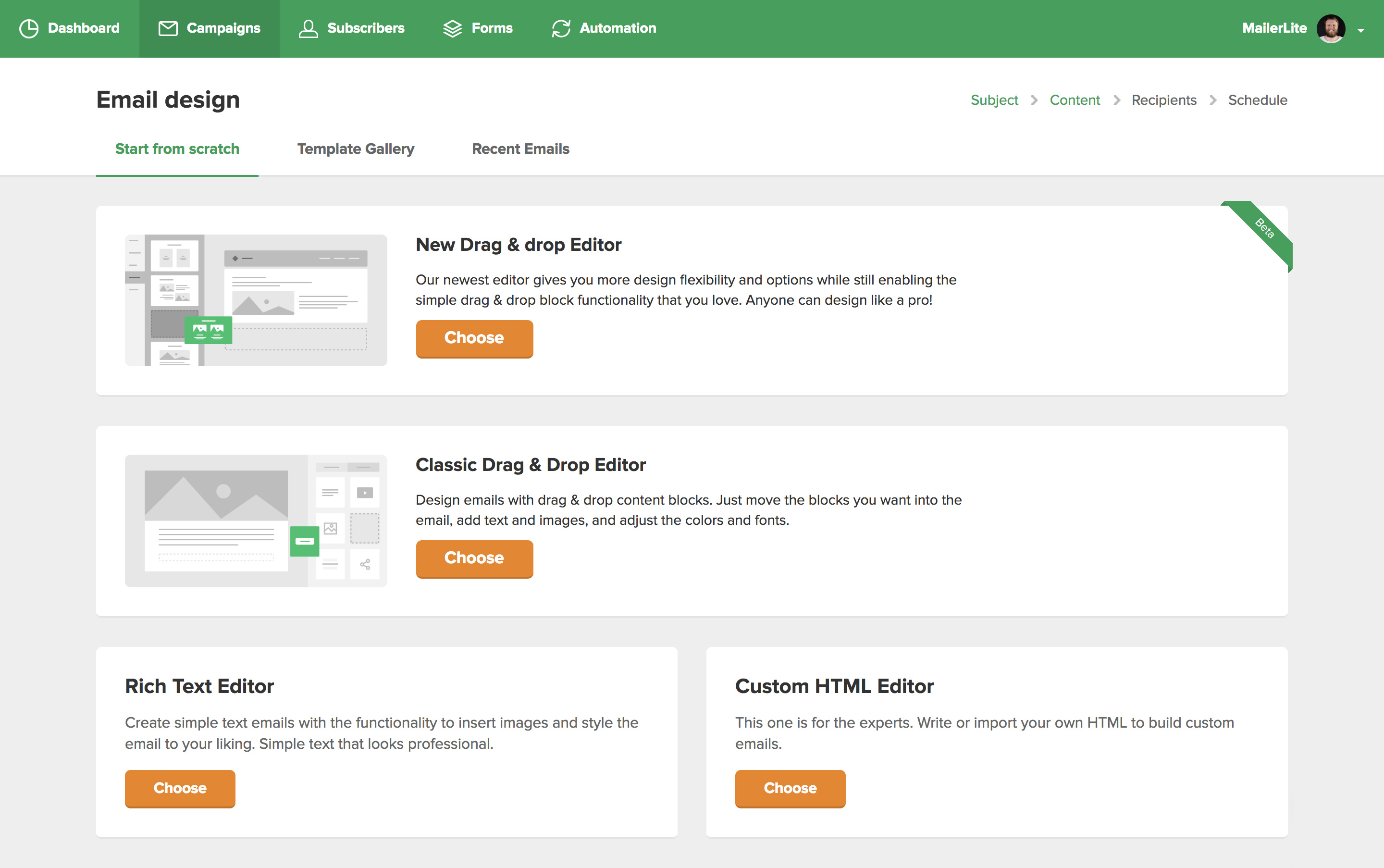 MailerLite makes it quite simple to produce a professional-looking newsletter like these.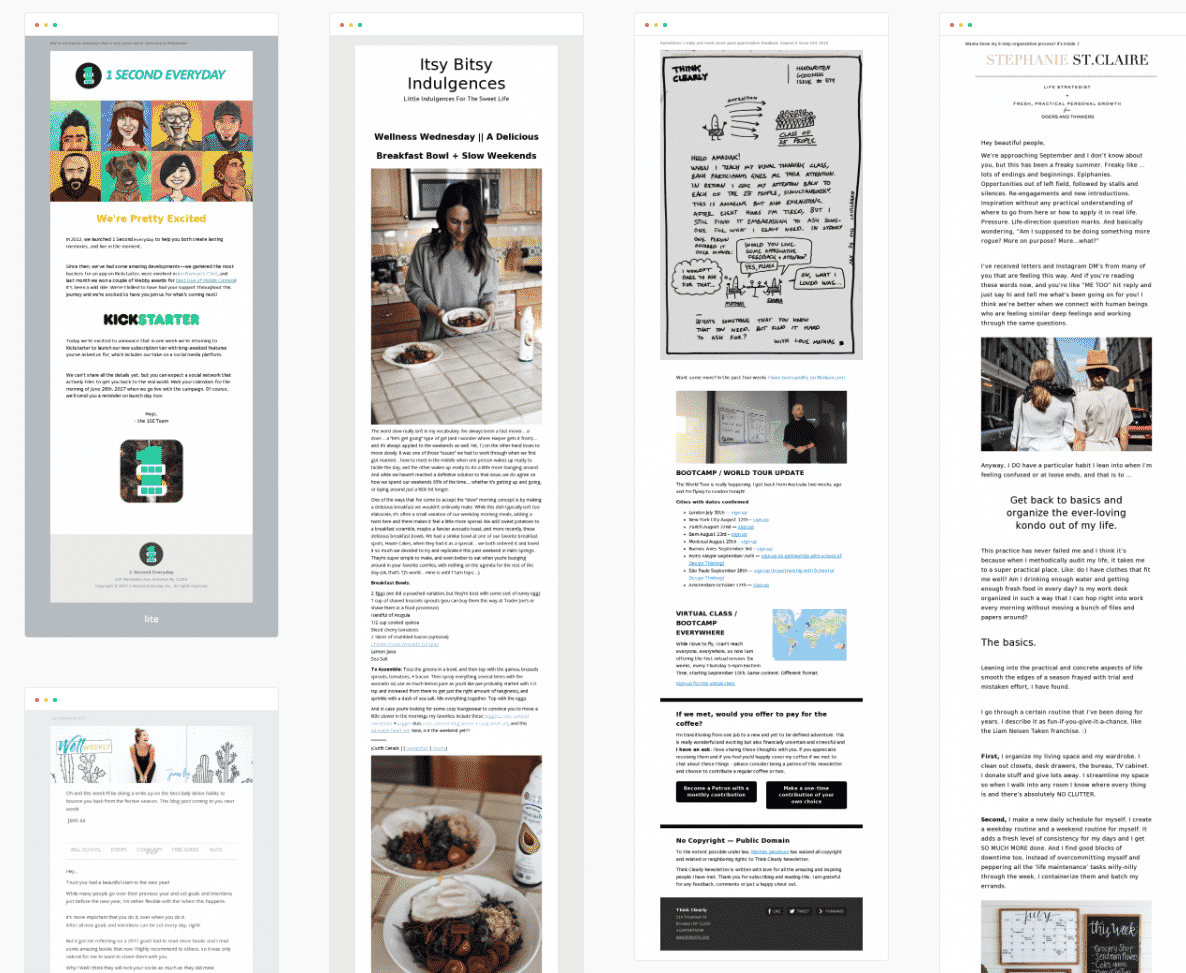 This is thanks to their drag and drop email editor which allows you to easily build your newsletter from template blocks.
Which to choose?
Ultimately, it depends on whether you want to take a conversational approach to email marketing – in which case you're going to be happy with the simple and straightforward email editor that ConvertKit provides. If you want to send fully formatted newsletters – or at least have the option to do so – you're going to want to go with MailerLite, which also happens to be the less costly service.