Four reasons why a faculty profile page is no substitute for your own personal academic website.
Almost every academic has an institutional or faculty web page that briefly summarises their career, interests, and publications. So should you rely on that for your academic web presence? Here are 4 reasons why I think that's problematic.
Of course, maintaining a faculty webpage on your university's website is important not only for your colleagues and other researchers looking specifically for details of your university work, but also because it helps considerably to make your research and publications rank high in Google search results. Google gives special ranking status to .edu, .ac, and .gov websites, and the Google bots crawl and index those sites very regularly. So if you haven't already got a complete faculty profile on your University site, then that is definitely where you should begin, and you should set that up before you do anything else.
Having said that however, there are a number of disadvantages to relying solely – or even primarily – on your faculty page for your online presence. Here I describe four of them.
1. Change University and lose your web presence
The first problem is that if you switch jobs and move to another University, your original web pages will be taken down.
You may think this is not a major issue because you can easily put up the same or similar web pages on your new University's site. However there are three problems that come with moving your webpages. The first is that any visitors who may have bookmarked your webpages will not find be able to find them, and they will have to search for your new web pages, and it's likely to take a little while before Google, Bing and the other search engines find them.
The second problem is that any external links that you or other people may have made to your webpages are now broken, and will not longer lead the visitor who clicks on an external link to your webpages.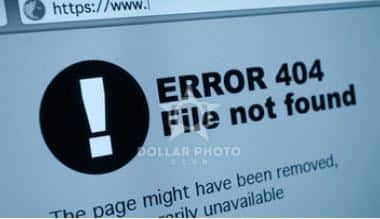 For example, if you have linked any Youtube videos you have made to your University webpages, or perhaps you have linked your profile on social media sites, such as LinkedIn or Researchgate. Or maybe you have provided research and professional associations with links to your web pages. All those and any links that your collaborators and other researchers may have placed on their web pages will be broken. Instead of seeing your webpages, a visitor (and the search engines) will now see an error page telling them that the page they requested could not be found.
2. Switch jobs and lose your search engine ranking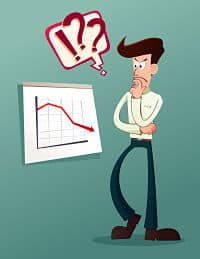 The third problem is not so obvious. Google has complicated algorithms that determine a webpage's position in the search results when somebody inputs a search for a particular term, say a keyword relating to the field of research in which you publish. One element in the ranking determination is the number of high quality backlinks (that is links to your webpages from another site) relating to those keywords that your web pages attract. When you move your web pages from one University to another (that is from one domain to another) you lose the ranking advantage that those backlinks bring. That means it becomes more difficult for people conducting searches in your research field to find your pages.
If you have made some personal pages on your university's website, then the correct course of action in that situation is to ask your University IT service to provide "301 redirects" from your old page s to the pages you set up on your new university site. These, as their name suggests, redirect visitors' browsers, and the search engine crawl bots, from an old web page to a new page. With luck, your old University will grant your request, and it's simple enough to do when there are only one or two pages involved.
But say you have a more complex site, perhaps it's a project website. In that case, you're going to have to create an Excel spreadsheet mapping the old page URLs in one column with the new page addresses in another, and pass that to your old University IT service and hope that they find time to do the job for you.
Of course most people simply leave their old job, and start their web presence afresh on their new university's website, and over time the search engines index the new site, and people searching find the new web address for your pages; you repair your backlinks from other sites, and notify other institutions and researchers to redirect their links. And in time your search engine rankings also recover. So while it's not a catastrophe for your web presence when you move universities, nevertheless it reduces your web presence for a time and requires an investment of time and work, as well as patience before the status quo is restored.
In the course of an academic career however, you could move institution several times, with a consequent loss of your ranking in the Google search results. All in all it would be much simpler and more consistent if you could establish a permanent presence, such as a website that is independent of the institution that employs you, and then make links from which ever University or other websites you wish. That way, your web presence would be permanent and consistent; it would be unaffected by any moves you may make between institutions. Traffic from University websites, professional associations and so on would be funneled back to your permanent website, and there would be much less of an effect on your web presence when you move employer.
3. University website redevelopment can cost you your web presence
If you think you are immune from these problems because you don't intend to move institutions, an additional problem that arises in any case is that Universities rebuild their websites periodically, sometimes from the ground up, because of advances in web technologies or because of structural changes to universities themselves. When this happens, as it inevitably will at sometime in the future, the university website address you currently rely on, may no longer exist, and for strategic or operational reasons the old web pages may not get mapped onto the new pages. This certainly happened to my university following a merger and restructuring. The URL used for my university department, for two decades or more, now returns:
4. University web pages give you little control over your web presence
Another issue with relying on University web pages, is that you have little control over how you present yourself to the world, or the look and feel of your web presence. Often you are required to use a content managements system that determines what information you can enter and how it looks to the site visitor. Access to personal web pages may amount to no more than than the opportunity to create some static html pages. Aside from the fundamental issue of needing to know how to write html web pages, or use an html editor, what you can do, unless you are an accomplished coder is really limited to presenting a version of your online cv or a similar brochure. Some Universities give more provision, for example some Universities will allow you to use a more advanced CMS such as Wordpress, to create for example a lab website, or a project website. But again you're limited by what functionality is permitted on the University website, and also by the availability of technical support and training, which may be an issue if, as is likely, your personal website is viewed as having low priority for technical support.
The solution is to own your web presence
In sum you have little control over your web presence if you rely on your University website. Instead I believe the foundation for a permanent, consistent, and effective online academic presence is to own your own presence. By that I mean that it's essential that you don't rely primarily on third party websites, such as your university or institution to define your online academic presence. Nor should you reply primarily on social media sites, academic or otherwise to provide your online presence, useful though they all are.
You can safeguard your academic presence on the web by buying a domain which gives you a permanent URL or web address that you "own" and have complete control over, and then use that URL to direct traffic to your own independent professional website. For example, my domain is martinlea.com. It costs just $10 a year or less to buy a domain, and it's a simple process. To help, I've written a short guide to choosing and buying domains.
Once you have your own domain, you then have the opportunity to set up your personal academic website. There are various options for doing this, but it comes down to doing it all yourself, or choosing a done-for-you professional web design service. The former costs less, but can be expensive with your time. If you don't have the time, or the skills, or the inclination to learn to do it yourself, then employing a web designer to create a website for you is a better option.
Whichever path you choose, given the length of time a University career usually spans, it is a worthwhile initial investment of time or money to create an independent academic website. which provides you with far greater control over your web presence. And with greater control comes more opportunities to create a better online presence that attracts more interested visitors to your site, leading to more citations, increased research impact, and elevated academic standing in your field (and with all the attendant career opportunities).
If you're a Twitter user and you found this post useful, please tweet so others can find it.
Four reasons why a faculty profile page is no substitute for your own personal academic website.
Click To Tweet
And if you'd like to read more articles about how academic researchers can leverage the web to grow their audience and increase their impact, be sure to subscribe to my WPScholars Blog and get a regular email from me containing tips and guides.
Academic Website Design Services
If you're thinking of getting a new personal academic web site, starting a research blog, or need a website for your latest research project, or perhaps a larger website for your research lab, you may be interested to learn more about my own web design business which I set up after I left academia. The problem I could see with the usual web design agencies is that they do not understand the needs of researchers and authors, and how these differ from their usual clients, which are small businesses or large corporations.
My academic web design services are very affordable and deliver a professionally designed personal academic website or research blog in a short time frame. I also offer managed hosting and site care packages are available as add-ons to look after all the technical aspects of hosting your own website, and leave you free to concentrate on what you do best. I can also provide video training if required, to help you get comfortable with using your website and publishing on the web.
You can find more information and check out some recent client projects here or just drop me an email via my Contact Form.