Disaster and Emergency Response
Psychology, Communication, Behaviour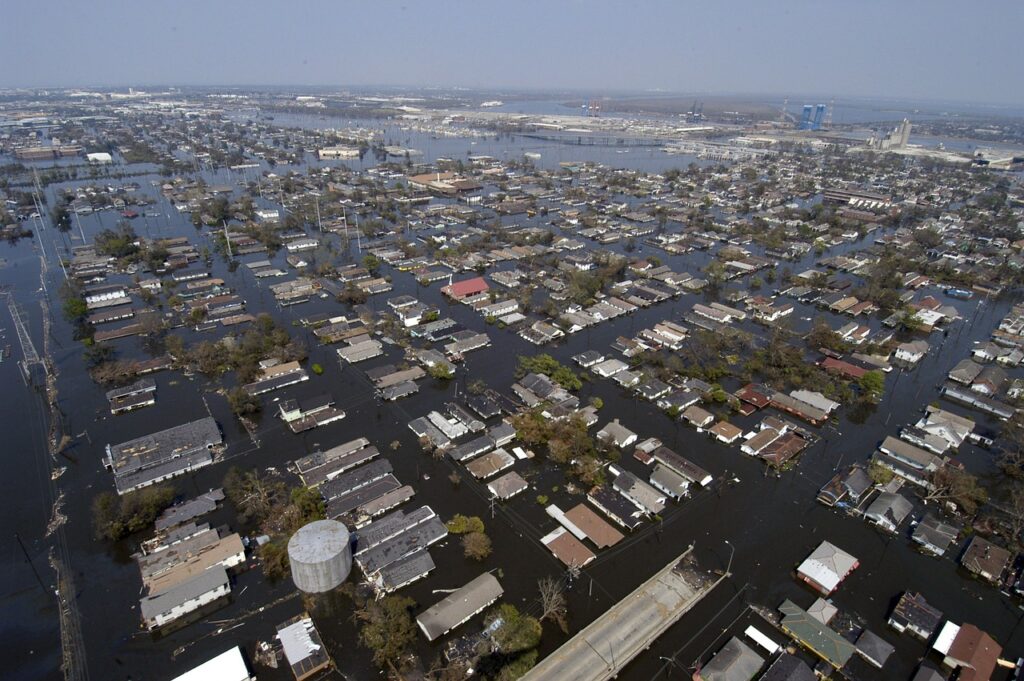 I first became interested in studying Disaster Management in the wake of Hurricane Katrina in 2005. My primary focus has been to study communication in disaster and emergency response, and in particular how the Internet, social media and the web shape the psychological and behavioural responses to disasters by the public, emergency responders and disaster managers. For example, Internet communication affects decision-making, risk-taking, social influence, and group cohesion, all issues that are pertinent to disaster and emergency response. I've also focused in on how groups behave around disaster situations and their effects on disaster management and emergency response communications.
Our work in this field has been funded by the UK Economic and Social Research Council (ESRC), the Association of Greater Manchester Authorities (AGMA), and the UK Government Cabinet Office.
Disaster Resilience
A major focus of our work has been to study psychological and behavioural factors that influence the degree to which emergency services, individuals and communities demonstrate resilience to disaster effects. Identifying processes that can help individuals and communities to build resilience is an important aim.
Psychological and Behavioural Responses to Disaster
I was commissioned to explore the range of psychological and behavioural responses to disaster shown by emergency responders, the public, and affected communities. Together with Paul Rogers who worked with me on the project, we trawled an initial haul of over 700 books, articles and disaster reports mentioning psychological issues that were either published or in the grey literature. Eventually, we whittled down the pile to just under 200 sources that were relevant for us. (You can read how we did it here). From these sources, we explored 20 aspects of disaster psychology, and referenced 25 separate disaster incidents.
Volunteering in Disasters
In 2005, when Hurricane Katrina struck New Orleans and the Gulf Coast in the USA, Donna Ghezzi joined me to begin a project looking at how the Internet affected volunteering behaviour in the aftermath of the disaster. That project led on to Donna's PhD project, which examined volunteering behaviour in disaster situations more broadly and from a social identity perspective. Volunteering has been identified as an important process that helps individuals and communities to build resilience to disaster effects.
Disaster and Emergency Response: Research and Resources
You can read our conclusions on some of the issues we have studied in the following articles below. You can also download resources created in our disaster projects, including full-text PDF articles, bibliographies in text and EndNote formats, and survey items we have used in our research.
Download Disaster Resources
Relevant Articles
Here's a selection of articles we have written on disaster management, disaster resilience and disaster psychology.