Path Analysis Made Easy.
Take my Statistics Course
An Introduction to Path Analysis: Theory and Practice.
In this introductory module I introduce the concept of mediation and differentiate it from moderation. I'll describe and illustrate what a simple case of mediation looks like with some real world data. When you're comfortable with the idea of mediation, I'll show you some different techniques to test for significant mediated effects in your data and discuss the best one to use.
In the second module I'll introduce the main concepts you need to understand Path Analysis (or Causal Modeling as it is otherwise known) and show you how to do various kinds of modelling using the AMOS program, which is available online. I'll be showing you how to construct and test some simple models using techniques you can apply to your own data.
This course is useful for research who want to model their own data. However, a second purpose of this course is to provide you with the knowledge you need to interpret descriptions of causal models that you may read about. Causal modeling is becoming increasingly popular, especially in social and clinical fields, and it is important to be able to interpret and evaluate a model you may come across in your own research or in a journal article which an editor has asked you to review.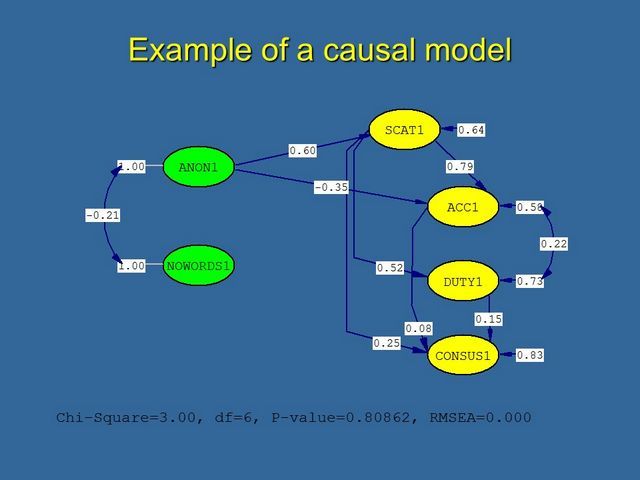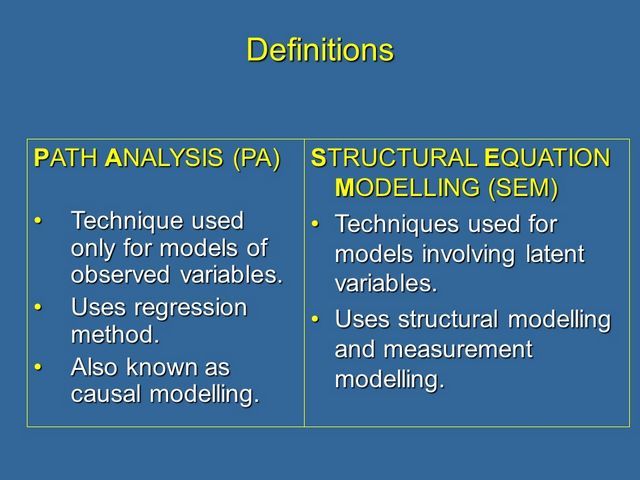 Path analysis and structural equation modeling are techniques to assess the direct causal contribution of one variable to another in a non experimental situation. They are therefore particularly useful in field studies, and have become increasingly popular as modern psychology draws from real problems and non-laboratory research methods. However, as…